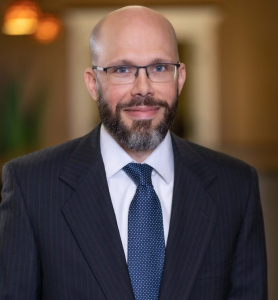 Accidents can happen no matter where you are or what you're doing. The aftermath of these accidents can be traumatic and life-altering. But you don't have to face it alone. Securing a competent personal injury lawyer can make a difference if you've suffered injuries due to another party's negligence in Sapulpa, Oklahoma.
At Richardson Richardson Boudreaux, our Sapulpa personal injury lawyers are here to help you. You deserve to focus all of your attention on your medical recovery, and a Sapulpa personal injury attorney from our team can review your case to see if you are deserving of financial compensation. Learn more about how our Sapulpa personal injury attorneys can help you, and reach out to us to schedule a free consultation.
Secure Legal Representation From a Sapulpa Personal Injury Lawyer for Your Case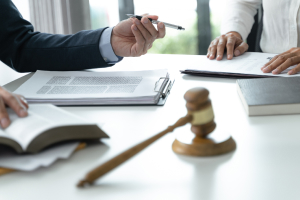 Your first step after an accident should be seeking medical attention, but consider contacting a seasoned personal injury lawyer immediately. Richardson Richardson Boudreaux is committed to providing the support and guidance you need. We can assist you in various ways, including:
A. Initial Consultation and Case Evaluation
Our initial consultation is free and is designed to understand your case's specifics and ascertain if you have a valid claim. We'll ask for your account of the accident and any evidence you may have and discuss potential legal strategies.
B. Investigation and Evidence Collection
Once we take on your case, we'll thoroughly investigate the incident. This process involves collecting police reports, medical records, photographs, surveillance footage, eyewitness testimonies, and other relevant evidence.
C. Filing a Personal Injury Claim
We can file a personal injury claim if you have a valid case. This could include filing a claim with the insurance company or filing a civil suit with the court system. We are committed to safeguarding your rights and that your voice is heard.
D. Negotiations With Insurance Companies
Insurance companies are difficult to deal with. They often employ strategies to minimize payouts or deny claims. Our experienced attorneys will negotiate assertively on your behalf to secure a fair settlement.
E. Preparing for Trial, if Necessary
If we feel you need to get a fair settlement, we are ready and willing to take your case to court. Our team will prepare meticulously, ensuring the strength of your case before a judge or jury. We aim to convince them that you deserve the compensation we ask for.
F. Settlement or Court Verdict
Most personal injury cases settle out of court. However, if your case does go to trial, we will passionately argue on your behalf. Whether through a settlement or court verdict, our goal is to help you get the compensation you deserve.
Common Types of Personal Injury Cases in Sapulpa
Personal injury law encompasses a variety of case types. We frequently handle a range of common cases in Sapulpa, including:
Car Accidents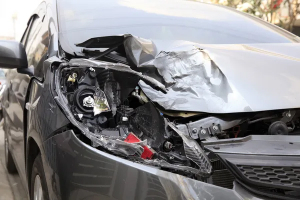 Unfortunately, Car accidents are prevalent in Oklahoma, and it's astonishing how even a seemingly minor motor vehicle collision can result in significant injuries. Such accidents can leave victims with debilitating injuries and immense trauma.
If you have been harmed in a car accident caused by a careless driver, our team at Richardson Richardson Boudreaux stands ready to help.
Slip and Fall Accidents
Unfortunately, slip and fall accidents can happen when property owners fail to maintain safe conditions. These accidents can result in serious injuries, altering the course of your life. If you strike the back of your head on the ground, you might even suffer a serious head injury.
If you've been hurt due to dangerous conditions when visiting property owned by someone else, our experienced attorneys can help you pursue a slip-and-fall claim.
Medical Malpractice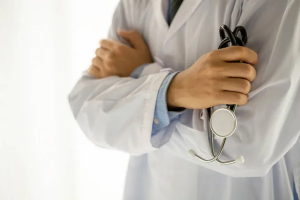 The vast majority of doctors are wonderful people who will do everything in their power to provide the best possible care for their patients, but there are other times when doctors may fall short. Deviations from the best standards, leading to patient harm, can constitute medical malpractice. If you or a loved one has been a victim of such negligence, we are committed to ensuring you receive the justice you deserve.
Product Liability
Manufacturers, distributors, and retailers are all responsible for ensuring that the products they provide and offer are safe for use. They may be held accountable if a faulty product has caused harm. Our team at Richardson Richardson Boudreaux has the experience to navigate product liability law and seek justice on your behalf.
What You Should Do Immediately After an Accident in Sapulpa
Following an accident in the local area, you may experience a range of emotions going through your head. But there are a few important actions that you must take, and they are as follows:
Seek Medical Help: Your health comes first. Even if you don't immediately feel injured, get a medical examination. Some injuries manifest later.
Report the Incident: Depending on the nature of the accident, report it to the police, property manager, or your employer.
Document Everything: Collect evidence, including photographs of the accident scene, your injuries, and any property damage. Also, note down witness contact details.
Avoid Discussing Fault: Limit discussing the accident with the other party. Anything you say during these conversations can be used against your claim.
Contact a Personal Injury Lawyer: Contact a Sapulpa personal injury lawyer as soon as possible. They'll guide you on the next steps and start building your case.
An experienced attorney from our team would be happy to act as your legal guide. We will fight for your rights and tirelessly work towards maximizing your compensation.
Personal Injury Statute of Limitations in Sapulpa
In Oklahoma, personal injury claims must be filed within two years from the accident date. This means you have a two-year window to file your lawsuit or forfeit your right to seek compensation. Hiring a local Sapulpa attorney is a major decision, but we are here to fight for you and your family. Be sure to reach out to us as soon as possible.
Types of Damages in Sapulpa Personal Injury Cases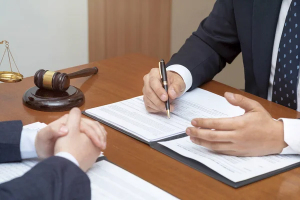 When successful, personal injury claims can recover various types of damages. Some of the multiple types of damages we may recover for you include:
Economic Damages
Economic damages provide compensation for the actual financial losses incurred due to an accident. These monetary damages typically come with some receipt attached to them. These quantifiable costs range from medical expenses and property repair to lost income and diminished future earnings. Our goal at Richardson Richardson Boudreaux is to ensure you recover every dollar you've spent due to someone else's negligence.
Non-Economic Damages
Non-economic damages compensate for the less tangible impacts of an accident. This may include the physical pain and suffering endured, emotional distress, loss of companionship, or decreased quality of life. We understand these impacts can be just as significant as financial costs and will advocate strongly on your behalf for these damages.
Punitive Damages
Punitive damages are not so much about compensation but rather about punishment and deterrence. These damages are awarded when the defendant's conduct is found to be exceptionally reckless or malicious. While punitive damages are not frequently awarded, our team will thoroughly evaluate your case. You may be deserving of punitive damages as well.
Contact Richardson Richardson Boudreaux for an Initial Case Evaluation With Our Sapulpa Personal Injury Lawyer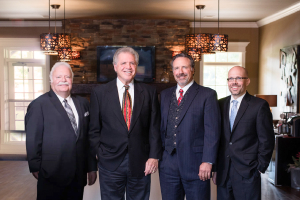 At Richardson Richardson Boudreaux, we understand the pain, stress, and uncertainty accompanying personal injuries. Our compassionate and experienced team is here to help you navigate these challenging times. We have represented countless individuals like you, and we would be honored to see if you have a personal injury claim we can file on your behalf.
Contact us today to schedule a free initial consultation, and let us fight for the justice and compensation you deserve. We're here for you when you need us the most.