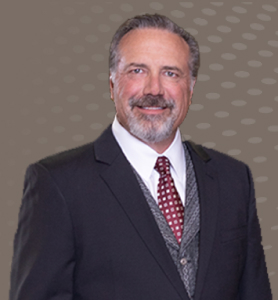 At Richardson Richardson Boudreaux, our Bartlesville personal injury attorneys in Washington County are devoted to assisting accident and injury victims in seeking the justice and compensation they deserve.
With years of expertise and a thorough comprehension of Oklahoma's personal injury laws, our legal team is fully qualified to handle many types of cases. This includes car collisions, slips or falls, medical malpractice, and workplace injuries. We know the physical, emotional, and fiscal difficulties that an injury can cause. That is why we remain dedicated to advocating for our client's welfare every step along the way.
Learn more about how an experienced personal injury attorney from our team can help you, and give us a call to schedule a case consultation.
Secure Legal Representation From a Bartlesville Personal Injury Attorney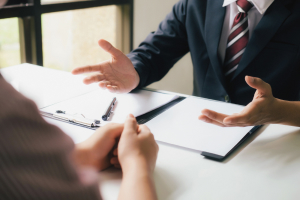 Are you dealing with a serious situation and considering negotiating a settlement? Instead, let us take charge of the legal aspect so that all your energy can be focused on your recovery.
No matter what type of personal injury accident, we will ensure your voice is heard as we vigorously represent you in court! You don't need to go through this alone! Let our team help you.
Common Personal Injury Cases in Bartlesville
There are several common examples of personal injury cases that we frequently handle in the local area. They include:
Car Accidents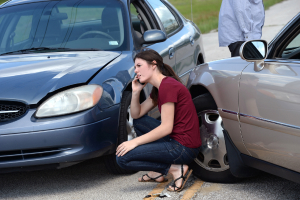 Millions of Americans experience the devastating effects of auto accidents on a daily basis. A range of factors can cause these crashes, but often are due to negligent driving behavior, such as speeding and failing to yield. Motorcycle collisions, truck wrecks, and pedestrian accidents may all result from distracted or impaired drivers who disregard traffic laws.
Drinking and driving is another leading cause of these incidents that have severe consequences for victims. Those injured in car accidents may pursue legal action seeking financial compensation for their injuries, pain, and suffering.
Slip and Fall Accidents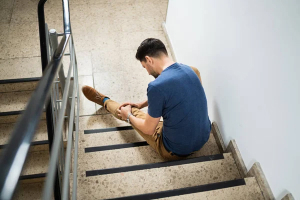 As we age, the danger of slip and fall accidents increases significantly. Every year, thousands of Americans over 65 are treated for injuries caused by slipping or tripping. However, no one is immune to this hazard.
Injuries can range from broken bones and concussions to lacerations, bruises, sprains, or strains, all of which could have been prevented with proper safety measures in place.
Dog Bites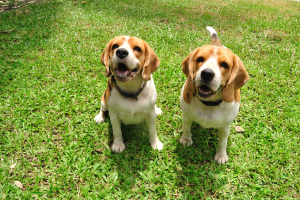 Americans love their furry friends, but not everyone is so lucky when dealing with dogs. Thousands of people suffer medical consequences yearly due to a serious dog bite. If someone's dog causes harm or damages another person's property, the owner is responsible for all potential damage.
If this has happened to you, we can help fight for compensation such as medical expenses, lost wages, and pain & suffering costs associated with the injury! Let us review your case and see if you deserve financial compensation.
Wrongful Death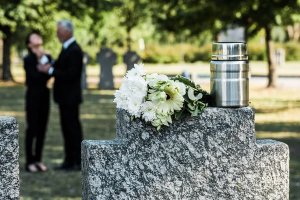 When someone dies because of negligence or intentional misconduct by another individual, it's defined as wrongful death. This could encompass anything from a slip-and-fall accident resulting in fatal head trauma to dangerous products causing an unexpected death. All of these could be considered instances of wrongful death. If you believe your loved one has passed away due to the actions or inaction of someone else, give us a call to schedule a consultation.
The Legal Process for Filing a Personal Injury Claim
There are multiple steps to be taken when filing a personal injury claim. We will support you throughout the process, ensuring you understand exactly what will happen next. They include:
You will meet with us for a consultation so that we can discuss your case.
If we believe you have a case, we will file a complaint on your behalf.
We will also file discovery motions to ensure we have all the information needed to put your case in the strongest possible position.
If we believe we can reach a fair settlement offer, we will work with you to obtain that offer.
If we feel that you are not getting the offer you deserve, we may recommend that you take the case to trial.
We will keep you updated every step of the way. You are in control of how your case unfolds, and we will do everything we can to help you make the best decision possible.
What Your Bartlesville Personal Injury Lawyer Can Do for You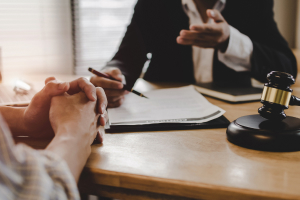 At Richardson Richardson Boudreaux, our Bartlesville personal injury attorneys are devoted to providing comprehensive and vigorous legal representation for those who have been harmed due to the carelessness of another. From collecting evidence to negotiating settlements and representing you in court, our knowledgeable lawyers will go above and beyond to ensure that you receive the justice you deserve and an appropriate amount of compensation.
Gathering Evidence
A successful personal injury lawsuit requires strong proof to establish your claim. Our experienced team of Bartlesville personal injury attorneys is skilled at obtaining all necessary documents, such as photographs, witness statements, and expert opinions, which enable us to build a solid case on your behalf from scratch.
Negotiating Settlements
Insurance companies often attempt various tactics to reduce their liability or cut down the sum they owe in payments. Our legal representatives understand these methods very well, so we can work towards getting better terms when it comes time for negotiations, whether achieving a fair settlement through insurance companies or directly by dealing with other parties involved. We strive hard until we reach a more than suitable agreement!
Representing You in Court
If we cannot arrive at a reasonable resolution via negotiation, then our Bartlesville personal injury lawyers won't back down! We will take your case to trial if needed. With extensive courtroom experience under our belt, we guarantee that we will represent your rights and defend your interests.
We understand how damaging physical injuries, along with emotional distress & financial hardships, can be. We're deeply dedicated to helping people recover all compensation they are entitled to.
Contact Our Knowledgeable Bartlesville Personal Injury Attorney at Richardson Richardson Boudreaux for a Free Consultation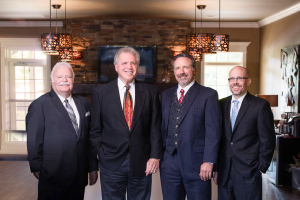 If you have been injured in a serious accident, seek medical care as quickly as possible. Then, get in touch with us to schedule a free case consultation.
Our team of experienced professionals at Richardson Richardson Boudreaux is here to represent your rights and fight to recover all compensation that you deserve. We can review your situation and see if you deserve compensation, so contact us today to schedule your free consultation.