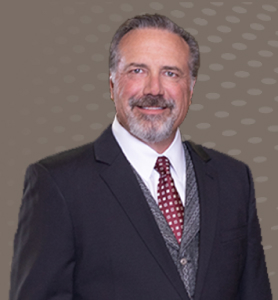 People who experience injuries because of another party's negligence or misconduct are often entitled to compensation. Our experienced, dedicated personal injury attorneys know how to protect the rights of clients and how to fight for successful case resolution.
Why You Need a Skilled Jenks Personal Injury Lawyer for Your Case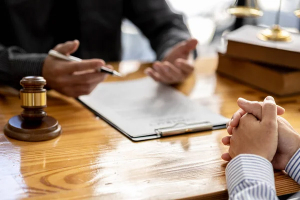 It would be best to speak to a skilled personal injury attorney after experiencing injuries caused by someone else. The Jenks personal injury lawyers at Richardson Richardson Boudreaux Injury and Accident Attorneys know how to build a strong case to get the compensation you deserve after your injury.
A. Initial Consultation and Case Evaluation
The initial step to start the process of recovering compensation for your injuries and damages occurs at the initial consultation. The lawyer explains the next steps in building your personal injury case.
B. Gathering Evidence and Documentation
Gathering evidence and documentation is an important step. Your attorney knows the evidence that personal injury lawyers need to establish and prove your case.
If you hire a Jenks personal injury lawyer from Richardson Richardson Boudreaux Injury and Accident Attorneys, you can feel confident that we will gather evidence and documentation.
C. Determining Liability and Damages
One of the first questions people often ask their attorney is, "How much will I get?" The attorney cannot say what you will receive right away. Every case is unique, and there are numerous factors to consider before your lawyer can tell you how much you may receive in your personal injury case.
Oklahoma Statutes, Title 23, in §23-13, explain comparative negligence, and in §23-14, explain the "Damages diminished in proportion to contributory negligence statute." If you're partially responsible for the accident, your potential award may be reduced by the percentage you are liable for.
D. Negotiation with Insurance Companies
Insurance companies want to pay you little to nothing at all. Do not speak to anyone at the other party's insurance company. Refer them to your attorney.
The National Law Review article lists mistakes people often make after a car accident. One explains that trusting the insurance company may "ruin your accident claim."
Another mistake revealed by the publication is that you shouldn't try to handle the claim alone. Make sure that an attorney with experience and accolades in personal injury law cases represents you.
E. Settlement or Litigation
Trusting an experienced, dedicated lawyer may offer an opportunity for you to get the best possible outcome for your claim.
The Law Dictionary points out that settlements tend to favor the plaintiff over the defendant or the at-fault party. An estimated 95% of claims are settled without going to court.
Your attorney will discuss the possibility of litigation with you if the other side refuses to settle.
F. Trial and Courtroom Representation
Sometimes a settlement must be reached by someone other than the parties. Your attorney will know how to build your case for trial and provide the courtroom representation you need to have the best possible chance of winning your case. No attorney can guarantee the specific outcome of any case.
Types of Personal Injury Cases
Many people may think car accidents are the only type of personal injury cases. Personal injury attorneys handle different kinds of personal injury claims.
Car Accidents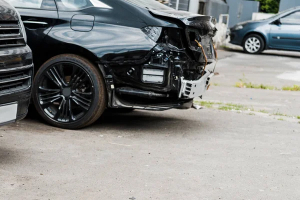 Car accidents represent a large portion of personal injury cases. People who are injured or loved ones of deceased victims often file a claim for compensation for their current medical bills and future treatment costs, lost wages, and other damages.
Slip and Fall Accidents
Store owners and owners of other businesses are responsible for taking precautions to prevent slip and fall accidents. Homeowners must maintain a safe environment to minimize the risk of slips or falls for visitors.
People who experience slip and fall injuries need to contact an attorney that can negotiate a settlement to compensate them for their injuries.
Medical Malpractice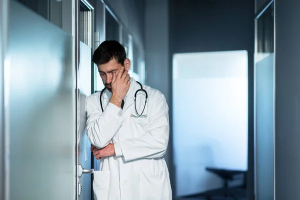 People who visit a doctor or have surgery or other medical procedures put a degree of trust in medical professionals. Medical providers are sometimes negligent in their duties to patients.
If you or a loved one suffered complications or further injuries because of medical malpractice, you need a lawyer with medical malpractice experience fighting to protect your rights.
Product Liability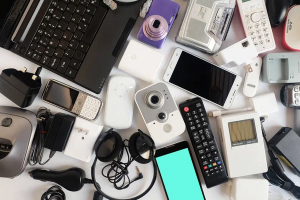 Manufacturers are responsible for manufacturing products that work and are safe for their intended use. Suppliers, distributors, and retailers are sometimes held accountable in product liability claim when a defective or unsafe product injures someone.
What Should I Do Immediately After an Accident
Don't leave the scene of an accident. Call the police right away and report it to your insurance company.
Don't make statements that can be used against you. Do not say that you are sorry or admit fault.
Please take photos or have someone do it for you. Get witness statements, including contact information.
Get immediate medical attention. You could have a concussion, a spinal injury, or internal bleeding. Waiting to seek medical attention can affect your settlement or court case.
Contact an experienced Jenks personal injury lawyer.
The Personal Injury Claims Process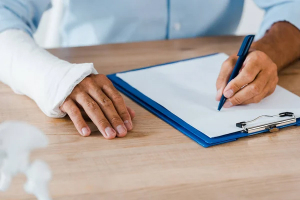 Contacting a personal injury attorney is important to achieve the best possible outcome in your case.
The attorney gathers evidence, interviews witnesses, and gets the police report. Your injury lawyer will make a demand for settlement to the other party. If the other party refuses to settle, your Jenks personal injury attorney will file a lawsuit to take the case to court.
The attorney provides legal representation to safeguard your rights and to get the compensation you are due for your injuries and other damages.
Jenks Personal Injury Statute of Limitations
You may hear that the statute of limitations in Oklahoma is two years, but there is a different statute of limitations in some situations. You may not immediately know that you have experienced a medical malpractice injury.
Discuss the statute of limitations with your lawyer.
Compensation in Personal Injury Cases
You may be eligible to receive several types of compensation for your personal injury case.
Medical Expenses: Oklahoma law allows for the recovery of medical expenses in personal injury cases. You may receive compensation for current and future necessary medical treatments.
Lost Wages: Lost wages include wages lost while recovering and may consist of the difference in wages if you can no longer perform the duties you held before the accident.
Pain and Suffering: Pain and suffering compensate you for non-economic damages. Examples include compensation for loss of enjoyment of activities you used to enjoy, loss of companionship, and loss of consortium.
Emotional Distress: Emotional distress includes compensation for things like stress, depression, anxiety, and other recoverable emotions under Oklahoma law.
Punitive Damages: Oklahoma statute §23-9.1 allows punitive damages to be awarded to victims in personal injury cases to punish the responsible party and other reasons, which your attorney will discuss if they apply to your lawsuit.
Schedule an Initial Consultation With Our Jenks Personal Injury Lawyer at Richardson Richardson Boudreaux Today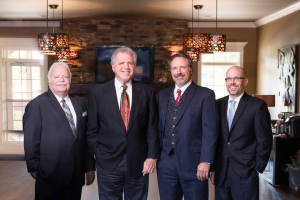 Our skilled, experienced lawyers understand how a personal injury affects your life. Contact us today to learn how we can help you get compensation for your injuries and damages.