At Richardson Richardson Boudreaux, we're here to help Oklahoma injury victims seek the justice and compensation they deserve. Our expert Owasso personal injury lawyers have the training and expertise to handle various cases. We understand that an unexpected accident can cause physical pain as well as emotional stress - not to mention financial strain. That is why we remain dedicated to advocating for our client's best interests every step along their journey.
If you've suffered an injury due to someone else's negligence, don't hesitate. Call us today for a free case consultation!
How Your Owasso Personal Injury Lawyer Can Help You With Your Case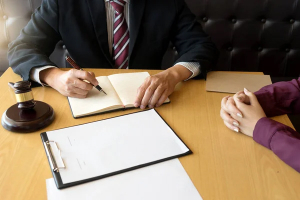 At Richardson Richardson Boudreaux, we are passionate about providing comprehensive and aggressive legal assistance to those who have suffered due to someone else's negligence (or a company). Some of the ways we can help you include:
Gathering Evidence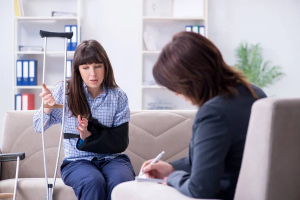 We know that a successful personal injury case requires detailed evidence to ensure your claim is established. That's why our team of experienced Owasso attorneys will fight tirelessly to gather all necessary documents, such as photos, witness accounts, and expert opinions, to build an airtight case.
Negotiating Settlements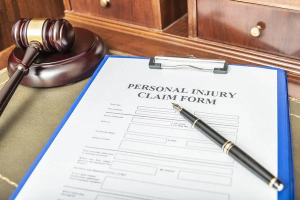 As insurance companies try to lower their responsibility and payment amounts, our lawyers have the know-how to gain a more advantageous result. We won't give up until we recover what you deserve! Whether through negotiations with insurers or other parties involved, we strive for success every step of the way.
Our team is dedicated to creating solutions that will put us in a better position when it comes time for settlement negotiations.
Representing You in Court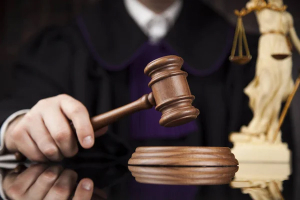 We have the expertise and experience to represent you in court if negotiations don't lead to a fair settlement for your personal injury case.
Our Owasso personal injury attorneys can take your case to trial if necessary! While getting a fair settlement outside of court is always our goal, there may be times when going to trial becomes necessary. You can trust us with this responsibility. Our mission is to ensure you get the best outcome, no matter what happens during the proceedings.
Types of Personal Injury Cases in Owasso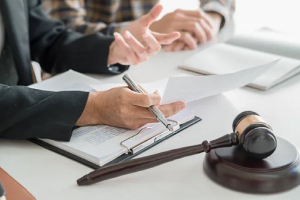 Our Owasso personal injury lawyers understand how to maximize your settlement amount, regardless of the type of case you bring to us.
Some of the most common types of personal injury cases we handle include:
Motor Vehicle Accidents: Motor vehicle collisions are among the most prevalent types of personal injury cases we handle. This includes not only car accidents but also truck accidents, motorcycle accidents, and pedestrian accidents. If you have been embroiled in a car accident, count on our law firm in Owasso, OK, to fight for fair compensation.
Medical Malpractice: When a healthcare provider falls short of providing the standard care expected, it could be called medical malpractice. This could mean anything from making mistakes in surgery to not diagnosing a dangerous condition. If you want to pursue a claim for medical malpractice successfully, we can enlist the help of an expert doctor who can testify on your behalf.
Product Liability: If a dangerously defective consumer product hurts an individual, it could be called product liability. It doesn't matter if the victim purchased the item - all that matters is that you can prove your case against its manufacturer or distributor. To do this successfully, it's essential to demonstrate one of three flaws: a design defect, a manufacturing defect, or inadequate warnings regarding potential risks associated with using the product. We can help you do that.
Call Our Owasso Personal Injury Lawyer at Richardson Richardson Boudreaux for an Initial Case Evaluation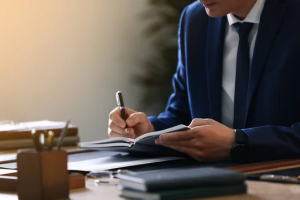 If you have sustained an injury in a personal injury accident, seek medical care as quickly as possible. Then, get in touch with us to schedule a case consultation.
Our experienced personal injury attorneys will always put your needs first. We will review your case to see if you are entitled to compensation. Our team will be there to support you throughout the entire process, making sure that your rights are defended.
Give us a call today to schedule a case consultation. We are available to assist you during your time of greatest need.
Owasso Personal Injury Frequently Asked Questions
We will always answer your questions before we move forward. Some of the most prevalent inquiries we receive include the following:
How Long Does a Personal Injury Case Take?
The duration of a personal injury case can significantly vary, depending on the intricacy of the situation and how severe the injuries are. Negotiation plays an important role - some cases may reach a resolution in just a few months, while others could take several years to come to a close.
A seasoned personal injury attorney will help you navigate this process more efficiently and provide an accurate timeline based on your unique circumstances.
How Much Compensation Can I Receive?
Every case is different, so the compensation that you may recover in each case is also different. Your lawyer will evaluate the details of your case closely to provide you with an estimate of how much money you could receive as compensation for your suffering. This may include covering hospital bills or medical expenses, disabilities due to reduced income or hours worked at a job, psychological or emotional anguish caused by the accident, and any other damages incurred as a result.
Our goal is to help you attain the maximum possible compensation.
What Should I Do After an Accident?
After an accident, it's essential to take care of yourself first. Following a personal injury accident, some of the most important steps to follow include:
Get medical help right away. Regardless of the severity of your injuries, you need to see a doctor. Some injuries may not be easily visible but can worsen over time.
Preserve evidence from the incident by taking pictures or videos of any property damage, physical harm inflicted on you, and anything else around the scene that could prove useful for future reference.
Take the contact information of anyone who witnessed the accident or was involved in it in any way.
Then, give us a call to schedule your case consultation.
How Much Does a Personal Injury Lawyer Cost?
At Richardson Richardson Boudreaux, we provide complimentary case evaluations and create a contingency fee basis. This means you don't have to worry about paying for our legal services upfront. Instead, payment is only necessary if we successfully obtain compensation on your behalf. If you have questions, give us a call today to speak to a member of our team.