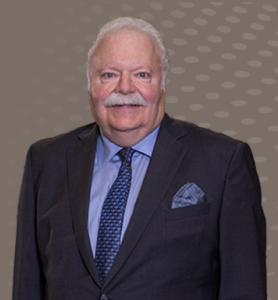 If you have been involved in a semi-truck accident, you must seek medical care as quickly as possible. Semi-truck accidents can lead to severe injuries that must be addressed before they lead to significant complications. Then, remember to contact Tulsa truck accident lawyers who can provide you with the representation you deserve.
We are Richardson Richardson Boudreaux and have experience handling various truck accident claims. We can also provide solid legal representation for you, protecting your rights while ensuring your voice is heard.
Please take a look at our services below. Then, give us a call to schedule a free case consultation.
Our Tulsa Truck Accident Attorney Can Handle the Hassle of Your Truck Accident Lawsuit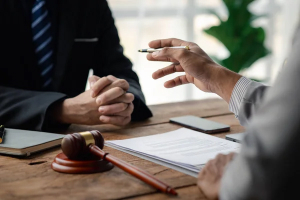 The aftermath can be overwhelming when you've been in a truck accident. From dealing with injuries to wrangling with insurance companies, the experience can be daunting. That's where our Tulsa truck accident attorneys at Richardson Richardson Boudreaux come in.
Legal Consultation and Case Evaluation: We'll start with a free consultation. We'll listen to your story and evaluate the details of your accident. Then, we will determine if you have a viable case.
Gathering Evidence and Conducting Investigations: Our team will thoroughly investigate your accident. This includes gathering evidence like police reports, medical records, witness statements, and more. This is crucial for building a solid case.
Negotiating With Insurance Companies and Other Parties: Insurance companies often try to avoid payouts. We're fearless in standing up to them and will tirelessly negotiate on your behalf to ensure you get the compensation you deserve.
Filing Lawsuits and Representing Clients in Court: If a fair settlement can't be reached, we're prepared to take your case to court. Our experienced attorneys are skilled litigators who will fight to represent your best interests.
With us on your side, you can focus on healing while we handle the legalities of your case.
What You Need To Know About Tulsa Trucking Laws
Like the rest of Oklahoma, Tulsa follows federal regulations established by the Federal Motor Carrier Safety Administration (FMCSA) for commercial trucks. These laws cover everything from required rest periods for truck drivers to maintenance schedules. They also cover weight limits for trucks and licensing requirements. Violations of these regulations can often play a pivotal role in truck accident cases.
How Truck Accidents Differ From Car Accidents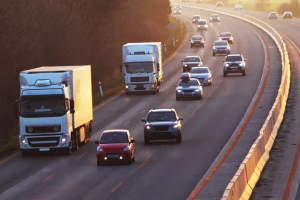 Truck accidents aren't just larger-scale car accidents. They're typically more destructive due to commercial trucks' sheer size and weight. As a result, they often involve severe injuries. Some can even lead to fatalities. Furthermore, truck accidents often involve more complex legal issues. Liability may not rest only with the driver but with the trucking company, a manufacturer, or other parties.
Common Causes of Truck Accidents
A variety of factors can cause these accidents, and understanding these can help build your case.
Driver Fatigue and Hours of Service Violations
Truck drivers are often under pressure to deliver their loads quickly. This leads to long hours on the road and a high risk of fatigue-related accidents.
Distracted Driving and Cellphone Usage
Despite strict laws against it, some truck drivers still use cell phones or other devices, increasing the risk of accidents.
Impaired Driving (Alcohol, Drugs)
While rare, cases do occur where truck drivers operate their vehicles under the influence of alcohol or drugs.
Poorly Maintained Vehicles and Equipment
Trucking companies are required to maintain their vehicles regularly. If this duty is neglected, it can result in catastrophic equipment failures.
Speeding and Reckless Driving
Truck drivers often have tight deadlines. So, truck drivers may resort to speeding or reckless driving, endangering themselves and others on the road.
Identifying the specific cause of your truck accident is critical in establishing liability.
Common Truck Accident Injuries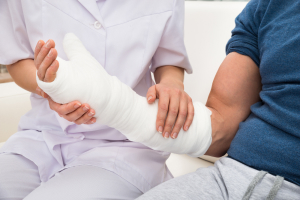 Truck accidents are notorious for causing severe, often life-altering injuries. This is due to the sheer size and weight of commercial trucks. Victims of these accidents might find themselves facing a long road to recovery and a mounting pile of medical bills.
Traumatic Brain Injuries (TBIs) can occur when a victim's head suffers a harsh blow or jolt. This leads to brain damage that can cause lasting cognitive and physical impairment.
Spinal Cord Injuries: Such injuries might lead to permanent paralysis. This significantly impacts a victim's quality of life and requires extensive ongoing care.
Broken Bones: Truck accidents can cause fractures that range from minor cracks to severe breaks. The latter may require surgery and extensive physical therapy for a full recovery.
Internal Injuries: Damage to internal organs can be life-threatening and may require immediate emergency treatment. This is often followed by long-term care.
Amputations: In severe cases, a limb may be so severely damaged in a truck accident that it has to be amputated, leading to a lifetime of disability.
Burns: If a truck carrying hazardous materials crashes, it can result in severe burns. They may require painful treatments and can lead to significant scarring and disfigurement.
Post-Traumatic Stress Disorder (PTSD): Mental health can also be impacted. Some victims may have PTSD following the traumatic event.
Fatalities: In the worst scenarios, truck accidents can result in deaths. This can leave families grieving and potentially facing financial hardship.
These injuries often lead to physical pain and financial distress due to medical expenses, lost income, and other costs. If you've been injured in a truck accident, getting the legal help you need to pursue the compensation you deserve is crucial.
The Legal Process in Truck Accident Cases
Dealing with the legal process after a truck accident can be complex, but our experienced attorneys can guide you every step of the way.
Filing a Personal Injury Claim: The first step is usually to file a personal injury claim with the at-fault party's insurance company.
Negotiations and Settlement Discussions: We will take charge of negotiations with the insurance company on your behalf, aiming for a fair settlement that fully compensates you for your damages.
Trial and Litigation: We will take your case to court if the insurance company doesn't offer a fair settlement.
Throughout this process, we'll keep you informed and involved, ensuring you understand your options and your voice is heard.
Proving Liability and Negligence in Truck Accident Cases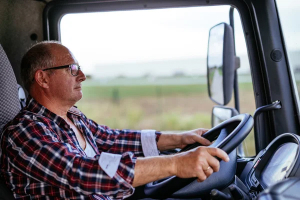 In order to successfully navigate a truck accident lawsuit, it's essential to demonstrate liability and negligence. This means showing that the truck driver, the trucking company, or another party did not exercise their duty of care and directly caused the accident. Here are the four critical components of proving negligence:
1. Duty of Care: Every driver on the road has a legal obligation to act in a manner that ensures the safety of others. This involves adhering to all traffic and safety regulations, driving responsibly, and being aware of one's surroundings. This duty is even more significant for truck drivers, given the size and potential danger of the vehicles they operate.
2. Breach of Duty: A breach of duty occurs when a driver fails to uphold this standard of care. This can be anything from violating trucking regulations such as Hours of Service rules to driving recklessly to failing to maintain their vehicle correctly.
3. Causation: More is needed to show that the truck driver or trucking company breached their duty of care. You should also prove that this breach directly caused the accident. This could involve showing that the accident wouldn't have occurred if the driver had followed regulations or driven more carefully.
4. Damages: Finally, you should show that you suffered damages as a result of the accident. These damages can be physical, like injuries and medical bills, but they can also include things like lost wages and emotional suffering.
Together, these four elements form the foundation of a negligence claim in a truck accident case. Proving them requires detailed evidence, thorough investigation, and solid legal representation, which is where a skilled truck accident attorney comes in.
Truck Accident Statute of Limitations in Tulsa, OK
In Oklahoma, you generally have two years to file a personal injury lawsuit from the accident date. This is known as the statute of limitations. If you fail to file within this period, you may lose your right to seek compensation. That's why contacting a truck accident attorney is essential immediately after your accident.
Types of Compensation Available for Your Tulsa Truck Accident
When you're involved in a truck accident, you're likely to face not just physical pain and emotional distress but a mountain of expenses as well. The law recognizes this burden and allows you to seek different types of compensation to offset these losses. Here's a deeper look into the types of damages you may be able to recover:
Economic Damages
Economic damages provide compensation for financial losses you've incurred as a direct result of the accident. These damages can cover a wide range of expenses:
Medical bills: These include costs for emergency room visits, hospitalization, surgeries, medication, rehabilitation, and any ongoing medical care required.
Lost wages: If you cannot work because of your injuries, you can be compensated for your lost wages. This also includes future lost earning capacity if your ability to earn a living is permanently affected.
Property damage: This covers repairing or replacing your vehicle and any other personal property damaged in the accident.
Non-Economic Damages
Non-economic damages account for the more intangible losses associated with a truck accident. These include:
Pain and suffering: This encompasses both the physical pain and emotional anguish you've experienced due to the accident.
Emotional distress: Traumatic accidents can lead to anxiety, depression, sleep disturbances, and other psychological effects.
Loss of enjoyment of life: If your injuries prevent you from enjoying activities and hobbies you once loved, you may be compensated for this loss.
Punitive Damages
Punitive damages aren't awarded in every case—they're specifically designed to punish the defendant for particularly reckless or negligent behavior. You may be entitled to punitive damages if the truck driver was drunk, excessively speeding, or committed another egregious act.
Navigating these categories of damages can be complex, but a skilled truck accident attorney can help guide you through the process and fight for the total compensation you deserve.
Call Richardson Richardson Boudreaux for a Free Consultation With Our Tulsa Truck Accident Lawyer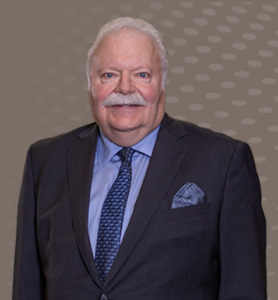 You don't have to face it alone if you've been injured in a truck accident. We can understand just how devastating a truck accident be, and we know that the injuries can harm your quality of life. You deserve to focus all of your attention on your medical recovery. Let us handle the legal issues on your behalf.
Call Richardson Richardson Boudreaux today for a free consultation with our experienced Tulsa truck accident lawyer. We're ready to fight for the compensation you deserve.
Contact us today to schedule a case consultation with our team.