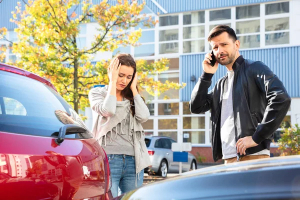 If you're involved in a little fender bender, you and the other vehicle's driver may be tempted not to call the police to report minor damage. After all, if no one got hurt in a minor car accident, why bother reporting it?
Perhaps the best reason for reporting even a minor car accident is that, under most circumstances, it is a criminal offense not to report collisions under Oklahoma law. Oklahoma Statute §47-10-108 mandates that a report be made for every car accident where someone suffers injuries, is killed, or has property damage in excess of $300.
Also, even in circumstances other than those above, Oklahoma law states drivers shall stop at or return immediately to the accident scene and exchange names, insurance information, and contact details with everyone involved.
What Is Considered a Minor Car Accident
According to the National Highway Transportation Safety Administration (NHTSA), the criteria for minor collisions are:
Vehicles were able to be driven from the scene of the car accident.
No drivers or their passengers were injured.
In airbag-equipped vehicles, the airbags remained intact upon impact.
With a damage cap of only $300 in damage, not seeking an accident report can be risky after minor car accidents. Replacing a broken headlight on a new, high-end vehicle can easily exceed that amount of vehicle damage.
To avoid penalties or fines, you should take the same steps for minor accidents as you would for major collisions. Below are some tips for what to do after a minor car accident.
Assess the Situation
Do you or your passengers hurt or have serious injuries from the accident? What about the other driver(s) and any passengers involved? Does anyone need emergency medical assistance for their injuries?
Were the vehicles involved left in a dangerous spot that could lead to a secondary collision? Even in a minor car accident, you may need to move people and any vehicle involved in the wreck to a safe location to prevent further damage or injuries from occurring.
Once you have taken care of these immediate safety concerns, move on to the next step in what to do after a minor car accident.
Contact the Authorities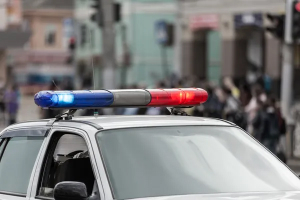 Once you are safe, call 911 to report the minor collision. That's the easiest way to summon the highway patrol or other police to the crash scene after auto accidents occur in that area.
The responding police officer is the one who completes the accident report, so remain cooperative without ever admitting fault when you call the police.
Exchange Information
After a car accident, drivers need to exchange auto insurance information. Show your driver's license to the other driver and use your cell phone to snap a quick shot of the other party's driver's license when you exchange contact information. It would be best to take a picture of the license plate number of the other driver's automobile.
If witnesses are at the accident scene, remember to get a name and contact phone number for each one.
Document the Accident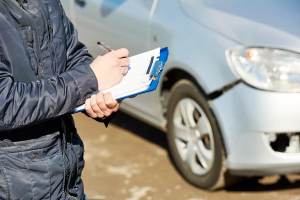 Using your cellphone, take pictures of the positions of the cars that were in the wreck. Take photos of any other evidence that might bolster your claim against the negligent driver's insurance company.
Contact Your Insurance Company
You need to notify your insurance company immediately following a wreck as soon as it is safe. You may also need to contact insurance adjusters from the other driver's insurance company if you need to arrange for a rental car.
After a wreck (even a minor one), drivers get flustered and may act or speak without first thinking. But be very careful when discussing the collision with your own insurance company's claims representative or the insurance adjuster for the other motorist's auto insurer.
Consider Legal Action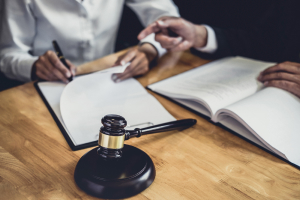 Unfortunately, even your insurance company may balk at your reasonable demands to cover damages after an accident. If your injuries require treatment after a vehicle accident, you will incur doctor's visits, medications, physical therapy, and more costs.
The claims process for motor vehicle accidents is designed to thumb the scales in favor of insurance companies over claimants. After a minor car crash leaves you with injuries or damages, contacting a car accident attorney may be in your best interests.
Schedule an Initial Consultation With Our Personal Injury Lawyers at Richardson Richardson Boudreaux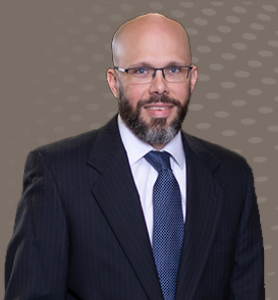 After a vehicular accident, schedule your no-obligation, free consultation with the experienced and knowledgeable car accident lawyers on the legal team of Richardson Richardson Boudreaux.
Our skilled attorneys can help you get the compensation you deserve for your injuries and other damages and losses from a wreck with an at-fault driver.
Common Questions You Might Have After a Minor Traffic Crash
Even minor wrecks can be confusing for those involved. Right after impact, adrenaline levels surge and may cause you to get confused about things on which you need to focus your attention.
The following questions may be useful guidance for you in the aftermath.
Should I File a Claim for a Minor Accident?
It depends on the auto insurance coverage held by the drivers involved. When determining what to do after a minor car accident, if the other driver caused the fender bender, their car insurance company should honor a third-party claim for vehicle damage.
It is not worth filing an auto accident claim if you need to make a collision claim using your auto insurance. If the value of the damage is less than or near the value of your deductible, you may decide it is not worth it.
There are also subrogation claims made by one insurance provider to another wherein the at-fault driver's auto insurer covers property damage from the insurance claims paid out by the victim's car insurance company. Any deductible that you paid would then be repaid. But these cases are complex, and the outcomes are never guaranteed.
What Should You Do After a Car Accident That's Not Your Fault?
Forbes magazine recommends that people involved in accidents that were not there stay calm. Avoid making accusations of fault to the other driver and protect your legal rights by not making any statements at the traffic accident scene that could cause the police or insurance companies to assign any of the blame to you. It is up to the police, the courts, and the insurance companies to determine fault.
What if the Other Driver Agreed Not to File a Claim for the Minor Accident?
You can expose yourself to legal liability for a car accident if you and the other driver decide you will handle the matter between yourselves without obtaining a police report.
The other driver might renege on your agreement and attempt to file a claim anyway. Not all injuries or even vehicular damage is immediately evident. Without a report of the accident from a police officer, you could find yourself personally liable for a bodily injury claim or the other motorist's car repair costs.
These expenses could cost you far more than any increase in your auto insurance premiums had you reported it.