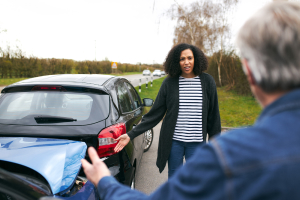 Have you been involved in a motor vehicle accident recently? If so, you might be wondering what to do next. You might even be worried that your insurance company will raise your rates.
The good news is that there is a chance that the accident was not your fault. When police officers come to the car accident scene, they should generate a report. You need a copy of that report because it will let you know who to blame for the motor vehicle accident.
What do you need to do next following car accidents in Oklahoma that were not your fault? Take a look at a few important points below, and remember to reach out to a lawyer who can help you.
What You Need To Know About Oklahoma's Car Accident Laws and Insurance Obligations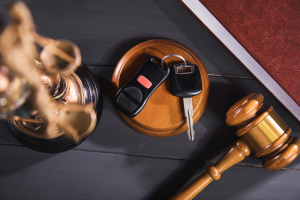 When a car accident occurs, there are a lot of thoughts that will go through your mind. You might be worried that you have suffered serious car accident injuries, and you might be concerned about the health and safety of the other driver.
Before diving into the specifics, it is vital to know a few critical points about Oklahoma car accident laws.
"At-fault" Car Accident State
First, it is crucial to understand that Oklahoma is an at-fault state. It means that someone will play for the car accident, and the person blamed for it is responsible for paying for the other person's medical injuries and property damage.
You must get a copy of the other driver's insurance information. The at-fault driver's insurance company will pay for the other driver's property damage and medical bills following the accident.
Liability Insurance Requirement for Drivers
In addition, there is a liability insurance requirement for drivers in Oklahoma. What this means is that someone in Oklahoma is required to have liability insurance when they drive on the road. It is generally recommended that you have full coverage. That way, if you are involved in an accident that is your fault, your insurance company will not only pay for the other person's car but also fix your car.
At a minimum, everyone is required to have liability-only insurance coverage. It means that if the driver is involved in an accident that is their fault, their insurance company will pay to fix the other person's car. The risk of having liability-only insurance coverage is that the insurance company will not pay to fix your car if you get blamed for the accident.
It would help to verify that the other driver has liability insurance coverage. If they do not, they could be guilty of a crime, and that is another situation where a car accident attorney can help you.
Modified Comparative Negligence Law
There's also a chance to divide the blame in a motor vehicle accident in Oklahoma. That is where the modified comparative negligence law comes into play. In Oklahoma, you are only allowed to recover damages from the other party's insurance company if you were less than 50 percent at fault for the accident.
In this situation, a copy of the police report is helpful. You need to review the police report to understand whether you got blamed for the accident and how much of the blame you received. Keep in mind that the police report is not necessarily final. If you believe the police report is incorrect, you need to contact a motor vehicle accident lawyer who can help you.
A Two-year Statute of Limitations
Finally, there is also a two-year statute of limitations in Oklahoma. If you want to file a claim following a motor vehicle accident to recover damages, you have two years following the accident from which to do so.
Therefore, following a motor vehicle collision, you must act as quickly as possible. You need to reach out to an attorney who can review your case and see if you deserve damages, but you must take several other steps.
What Should You Do After a Car Accident?
Following a car crash, you may have suffered severe injuries. Therefore, there are several essential steps you need to take. They include:
First Things First: Check Yourself for Injuries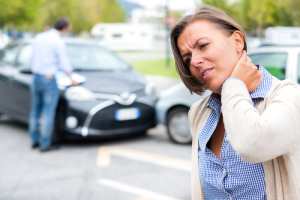 If an accident happens, you need to check yourself for injuries first. Remember that you will probably have a lot of adrenaline going through your body. This adrenaline can mask serious injuries, so ensure you can get out of the vehicle and move safely away from the car. If you believe you cannot move, it is better to stay put.
Call 911 and the Local Authorities
Even if you feel fine, you must call 911 and ask local authorities to come to the scene. The police will generate an accident report, and you will need a copy of that report to submit to your insurance company if the other driver does not have car insurance.
It would help if you also asked medical personnel to come to the scene. It would be best if the EMS crew examined you to ensure you did not miss any injuries.
Collect and Preserve Evidence While Waiting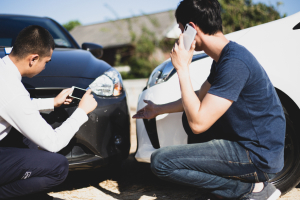 As you wait for the police officers to come to the scene, you should collect some evidence. You should take pictures of your car, and you should take photos of the other vehicle that was involved. You should also make sure you can see where the accident happened.
Inform Your Insurance Company
You must inform your insurance company that you were involved in an accident. You might not be planning on filing an insurance claim, as the auto insurance company of the at-fault driver will be responsible for covering the damage.
On the other hand, your car insurance company might have to get involved if the at-fault driver's insurer refuses to pay for the damages. Therefore, you need to let your insurance company know what has happened.
Get a Medical Assessment and Maintain Documentation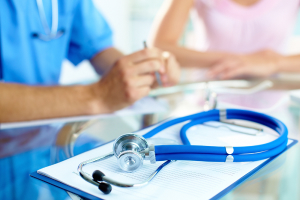 Even if you feel fine, you need a comprehensive medical assessment. You must go to the emergency room to get checked out and schedule an appointment with your primary care doctor. Your primary care doctor will provide a comprehensive assessment to ensure you are on the road to recovery.
It would be best if you also asked for a copy of your medical record after the appointment. You will need that if you plan on filing a personal injury claim down the road.
Hire an Experienced Car Accident Attorney
You need to hire an experienced car accident lawyer to represent you. You might copy planning on filing a personal injury lawsuit, but you still need your lawyer to help you. For example, you might seek a third-party insurance plan, and you must ensure you receive a fair settlement following the accident. A car accident lawyer can help you.
Be Wary of the Other Driver's Insurance Company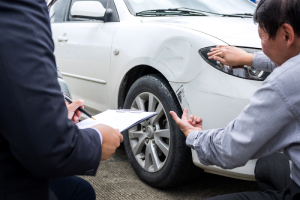 You want to talk to the other driver's insurer with the help of a lawyer. In general, car insurance companies do not want to spend more money than they have to, and the insurance adjuster doesn't necessarily want to write big checks for car accident victims following car crashes.
Therefore, they will try to get you to accept as little money as possible. A car accident lawyer knows exactly how much money you should receive following a motor vehicle collision. Make sure to consult with a lawyer before speaking to your own insurance company.
Build a Car Accident Claim and Recover Compensation
Finally, you need to build a car accident claim and recover the compensation to which you are entitled. Even if you did not suffer severe injuries, there could still be significant repair and medical costs following an auto accident.
If you work with experienced personal injury lawyers, you can receive the money you are entitled to.
What Can You Recover in a Successful Car Accident Claim?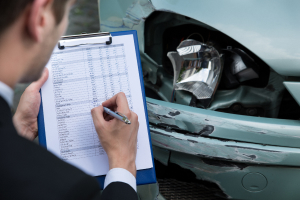 A car accident attorney will act as your guide during the claims process, and there are several types of Damages you can recover following auto accidents in Oklahoma. Some of the most common types of damages include:
Medical Bills and Related Expenses
You can recover damages for medical bills and related expenses. For example, you may have been diagnosed with soft tissue injuries or suffered a different bodily injury.
For example, you might have been diagnosed with broken bones or head injuries. You need to seek immediate medical care after being badly injured. You can recover compensation if you incur medical expenses due to the accident.
Lost Wages
You can also recover damages for lost wages. How will you make ends meet if you are hurt and unable to return to work? A car accident lawyer can pursue damages that can replace the income you may have lost. You may pay it through the other driver's insurance policy or third-party insurance claim, or the car accident lawyer can file a personal injury lawsuit.
Property Damage
Property damage can also be expensive. If you have suffered significant vehicle damage, your personal injury lawyer can file a claim to ensure your car's repair. If you cannot repair your vehicle, a personal injury lawyer can ensure you receive a check from the insurance company that can help you replace your car.
Loss of Consortium
A loss of consortium means a loss of emotional support. If an important relationship with you has been badly impacted by an accident, a lawyer may be able to seek damages on your behalf. You need to work with a personal injury attorney who can ensure consideration of this information as the claims process unfolds.
Pain and Suffering
Pain and suffering are other significant damages following a motor vehicle accident. For example, if you have been up all night because you cannot sleep, if you have been diagnosed with PTSD, or if you have been diagnosed with another serious mental health issue, you should take all of this information into account.
A personal injury lawyer can help you build a strong case that will consider all of these factors. That way, you can maximize the damages you recover following a motor vehicle accident in Oklahoma.
Punitive Damages
Finally, there is also a chance that a personal injury attorney can recover punitive damages on your behalf. Not every car accident is going to result in punitive damages. Still, if the result of the accident was particularly egregious, you might be entitled to punitive damages from the other driver.
In this case, the insurance company will probably not provide you with units of damages. You will need to file a lawsuit against the at-fault or responsible driver in the accident. Then, the judge will look at the case's factors and see if they were particularly egregious. Maybe the driver was driving over 100 mph or operating a vehicle while under the influence of drugs or alcohol. It could result in punitive damages that can increase the value of your case.
Schedule a Free Consultation With Our Car Accident Lawyer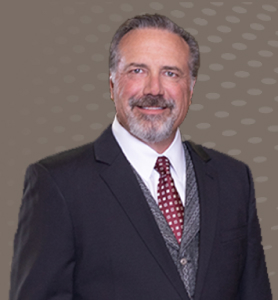 After an accident, you need to call the police immediately. Make sure you get a copy of the report and work with a personal injury lawyer who can represent you. That is where our team can help you.
At Richardson Richardson Boudreaux, we would be pleased to represent you following a motor vehicle accident in Oklahoma. We have a tremendous amount of experience representing drivers of all backgrounds, and it would be our pleasure to provide you with a free consultation.
Following a motor vehicle accident, you need medical attention, but remember to ask for a medical record copy. We can review the accident report and medical record to see if you are entitled to compensation. Give us a call today to speak to our team.